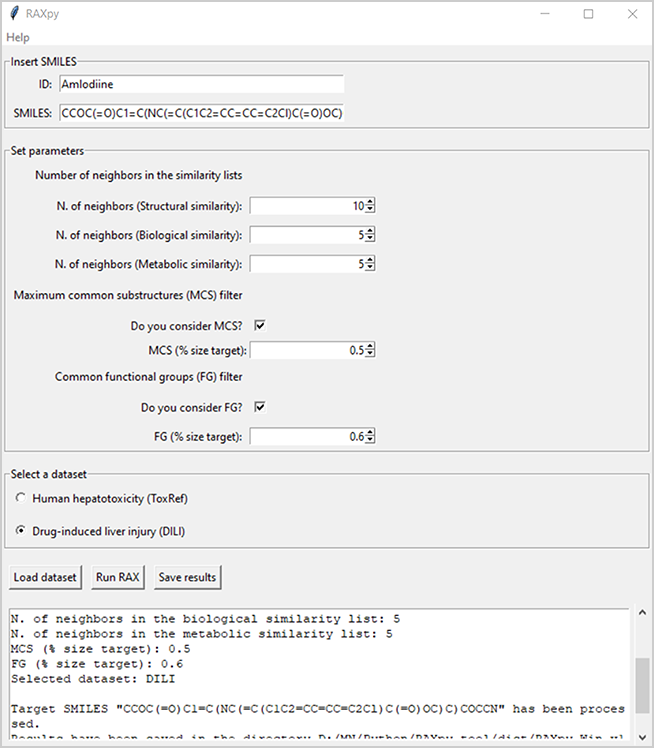 Graphical User Interface (GUI) of RAXpy
The software has an easy-to-use graphical user interface. It consists mainly of four parts. The user can insert the input compound in the first part, the number of analogues included in each similarity lists can be defined in the second area. Moreover, a preliminary selection of source chemicals is also possible based on the presence of maximum common substructures and common functional groups with the target. The source dataset can be selected in the third part. Finally, a console for messages regarding the calculation is shown in the last area.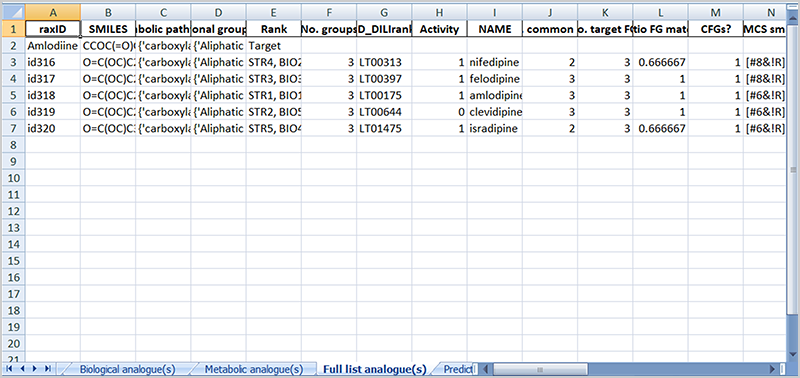 RAX results
The tool provides an Excel file including the results of the read-across. To inspect the results reported in the output file, go to the selected directory. It contains one Excel file including six different sheets: filtered dataset, structural analogues, biological analogues, metabolic analogues, full list of analogues, and read-across predictions.